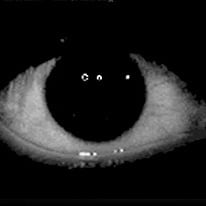 A Light in the dark
74.462 Partidas
¿Cómo jugar a A Light in the dark?
¡Intenta superar tu miedo a la oscuridad en este inquietante juego de terror! Desplázate con cuidado de un lado a otro mientras alumbras con tu pequeña linterna o lanzas algunos palos luminosos en tu camino. ¡Salva tu vida de las terribles sombras que hay al acecho por los pasillos en busca de una nueva víctima! Tan solo deberás ahorrar munición únicamente para el momento en el que la necesites y disparar en el momento correcto manteniendo tu pulso firme. ¡Buena suerte!
Moverte

Apuntar

Disparar

q

Lanzar vengalas de luz

f

Linterna

Saltar
Minitorneos, chatea y haz amigos
🕹️ ¿Qué juegos son parecidos a A Light in the dark?
❤️ ¿Cuáles son los últimos Juegos de Acción similares a A Light in the dark?